PUBLIC MASS AND ONLINE
MASS SCHEDULE
(as of June 15, 2021)
WEEKDAY MASS SCHEDULE
6:30 AM Monday - Friday (Livestream)
8:30 AM Saturday (Livestream)
5:30 PM Saturday (Sunday Vigil)
_______________________________________
SUNDAY SCHEDULE

7:30AM
9:00 AM (Livestream)
11:00 AM
12:30 PM (Spanish Livestream)

5:30 PM
______________________________
Sacrament of Reconciliation (Confession)
Saturday at 4:00 PM - Church
OFFICE HOURS
PARISH CENTER HOURS

__________________________________
Monday - Friday
9:00 a.m. to 5:00 p.m.
818-349-1500
18405 Superior Street
Northridge, CA 91325
OLL MOBILE APP
We are excited to let you know that our app is available for download
in both iTunes and Google Play stores.



Click image to get App
Contact Anne Wing, for help with set up and how to receive "push notifications" directly to your phone!
TOGETHER IN MISSION 2022
Our Mission
2022 GOAL: $83,852
Pledged to date: $95,570
Percentage of Goal: 114%
No. of Donors: 278
The Together in Mission Annual Appeal is an opportunity for people across the Archdiocese of Los Angeles to join together in making a sustainable monthly commitment to those in need. We believe in the hope that will be given through classrooms, from pulpits, on the streets, and the blessed sacraments
How to make a gift?
Donate now or call
213-397-0682, TEXT 'Believe' to 213- 397-0682 to make your 2022 pledge
SYNOD 2021-2023
https://synod.lacatholics.org/
#ListeningChurch
"By walking together, and together reflecting on the journey made, the Church will be able to learn from what it will experience which processes can help it to live communion, to achieve participation, to open itself to mission."

RESOURCES
---
The Catholic Faith. On demand.

Get thousands of movies, programs, audio, and books instantly.
SIGN UP
---
Weekly reading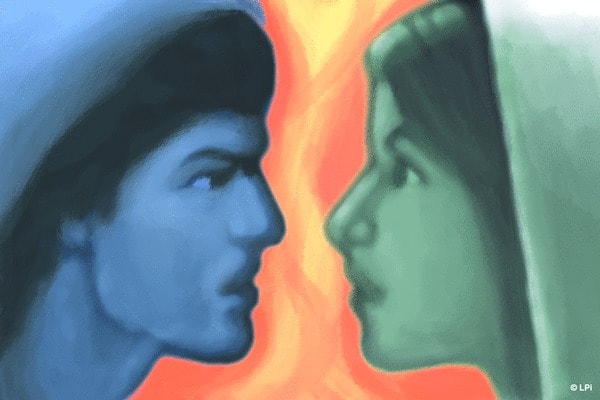 Weekly reading
Readings for the week of August 14, 2022
© Liturgical Publications Inc
Archbishop Gomez offer COVID-19 Update
Archbishop Gomez invites us to keep praying and working together to safely open our churches. LACatholics.org


VATICAN NEWS
08/19/22 2:49 am
08/19/22 1:10 am
08/19/22 12:18 am